In June 2023, University of Hartford faculty Enrico Obst and students Dillon Stan and Avery Dupree travelled to Wallops Island, VA to take part in the in the 2023 RockOn Workshop at the NASA Wallops Flight Facility. This marked the return to an in-person program – the first time since 2019 – for this 5-day annual workshop which teaches students how to build an instrumentation system payload to collect and record atmospheric data when launched on a sounding rocket. The payload is designed by the students to fit in the rocket while not negatively impacting the launch or flight. The team from the University of Hartford was funded by grants from NASA Connecticut Space Grant Consortium.
Learn more about the RockOn Workshop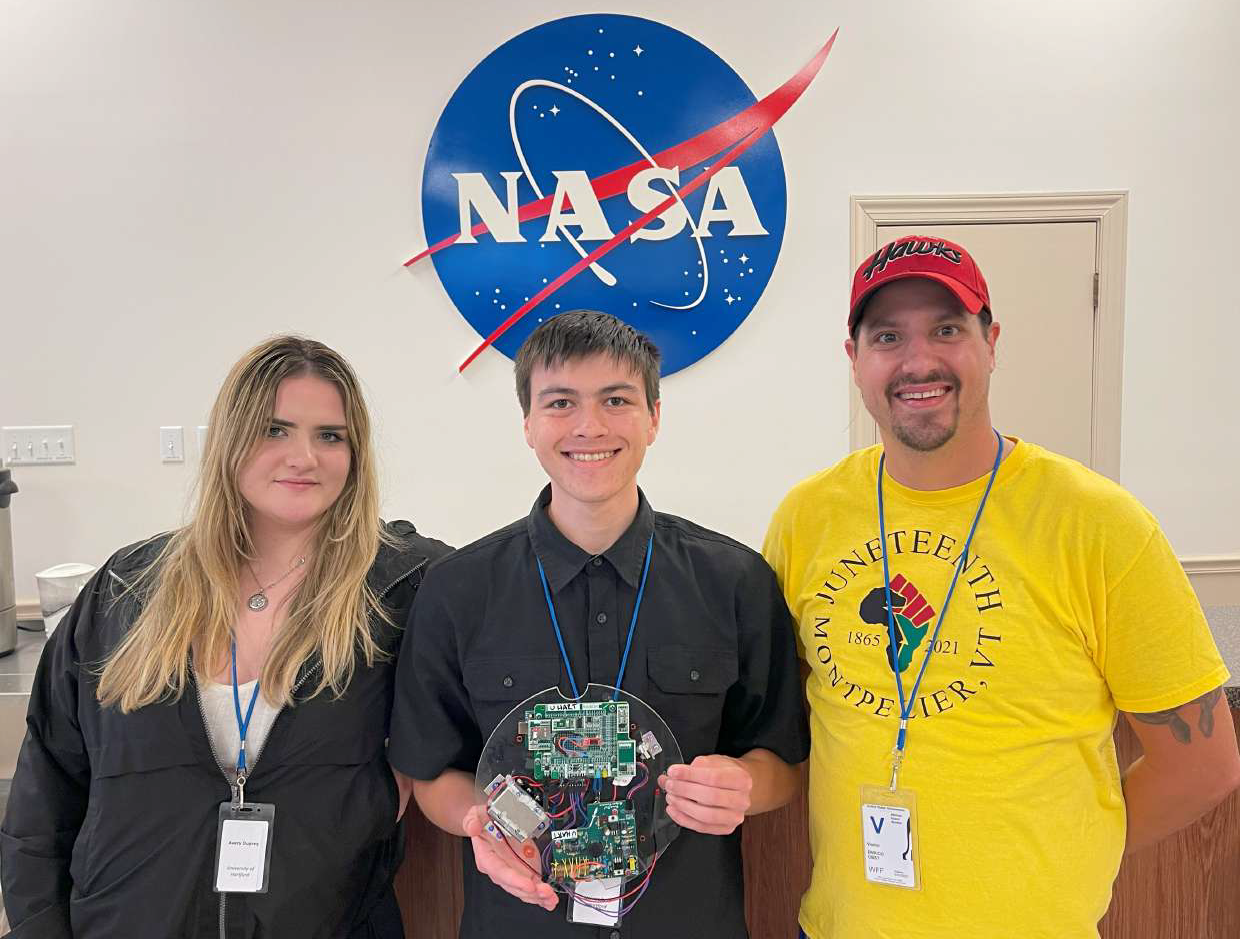 2023 UHart RockOn Team
L-R: Students Avery Duprey and Dillon Stan, and Faculty Enrico Obst attending the 2023 RockOn Workshop at NASA Wallops Flight Facility in VA.