About Connecticut Invention Convention (CIC)
The Connecticut Invention Convention (CIC) is an internationally recognized educational organization open to all K-12 students across Connecticut since 1983. It teaches students to develop creative problem-solving and critical thinking skills through invention and entrepreneurship. Each year thousands of students throughout the state, are currently engaged in invention convention programs in their schools. 
The CIC provides the students with a unique way to discover new skill sets and apply them to real life situations within the STEM world. Since the start of CIC, there has been an estimated 300,000 K-12 children who have been apart of the invention programs. 
Inventing involves the creativity and problem solving ability of the mind, but most importantly, the perseverance to and motivation to make that idea a reality. 
Connecticut Invention Conventions mission is "to provide the students of Connecticut with opportunities to develop critical-thinking and creative problem-solving skills through invention and innovation, instilling the spirit of ingenuity in students today and for the rest of their lives. "
NASA Connecticut Space Grant Supports CIC
NASA Connecticut Space Grant is proud to support, and be apart of the wonderful journey of furthering the study of STEM programs throughout all schools and the young minds of Connecticut. Inspire the students of today to learn and create will only lead to a brighter future. 
Connecticut Invention Highlights 2021
Students at the Ashford School have held Carboard and Take Apart Nights, as well as the Inventor Showcase.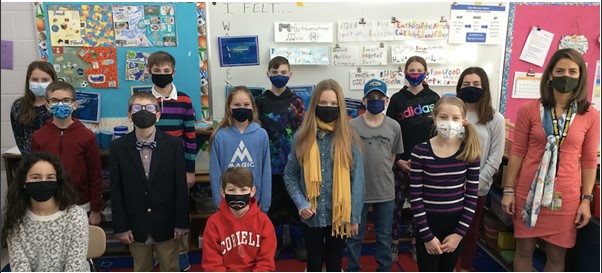 At Region 18 Public School in Old Lyme (Pictured above), they had just completed their invention convention. Once all schools have completed both the local and school-based invention conventions, the winning students will advance to the state competition. 
"The Connecticut Invention Convention is a fantastic opportunity for young inventors to grow as entrepreneurs," said Nila Kaczor, a fourth-and-fifth grade Science teacher at Region 18. She also said that the "students learn skills such as public speaking, time management, organization, research, creativity, perseverance and data collection as they create meaningful solutions to everyday problems impacting their lives."
Would you like to be a judge for CIC??
If you want to participate in this convention, there is availability to register to be either a judge or a volunteer, and be able to witness these wonderful projects. CIC says that the judges are the heart of the organization, and because of the judges, CIC is able to reach to the more than 17,000 young inventors each year! For more information, click the link.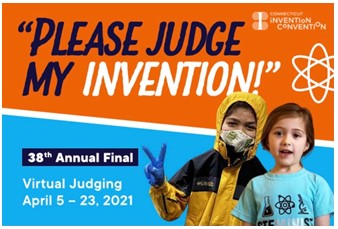 CIC Welcomes a New Executive Director 
Connecticut Invention Convention is also announcing their New Executive Director, Christine Lawlor-King. She brings nearly 20 years of extensive experience in STEM, including many positions within the STEM Education programs, as well as many honors in STEM, one of them being a STEM Connector's Community Trailblazer Award recipient. Christine has said that "Connecticut may be small in size, but it is a powerhouse in the invention education space". NASA Connecticut Space Grant congratulates Christine and looks forward to supporting her and the Invention Convention in years to come!