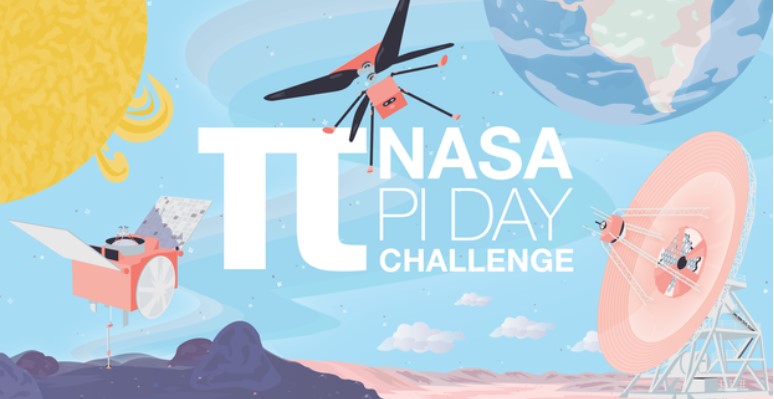 Join us for National Pi Day on 3.14
(March 14th, 2021)
When: Friday, March 5 – Tuesday March 16
Where: Online here
Open to K-12 students and educators, parents, museums, science centers and planetariums. 
Used throughout the world of STEM, pi, is one of the most well known and beloved numbers that students celebrate each year on its special day on March 14 every year.
Pi is the number that results from dividing the circumference of any circle by its diameter. Pi is often rounded to 3.14, even though its decimals never end, which is why 3/14 has been designated as National Pi day!
Joins us in the celebration of honoring this special mathematical number by taking part in the NASA Pi Day Challenge!
#PiDay2021 #PiDay