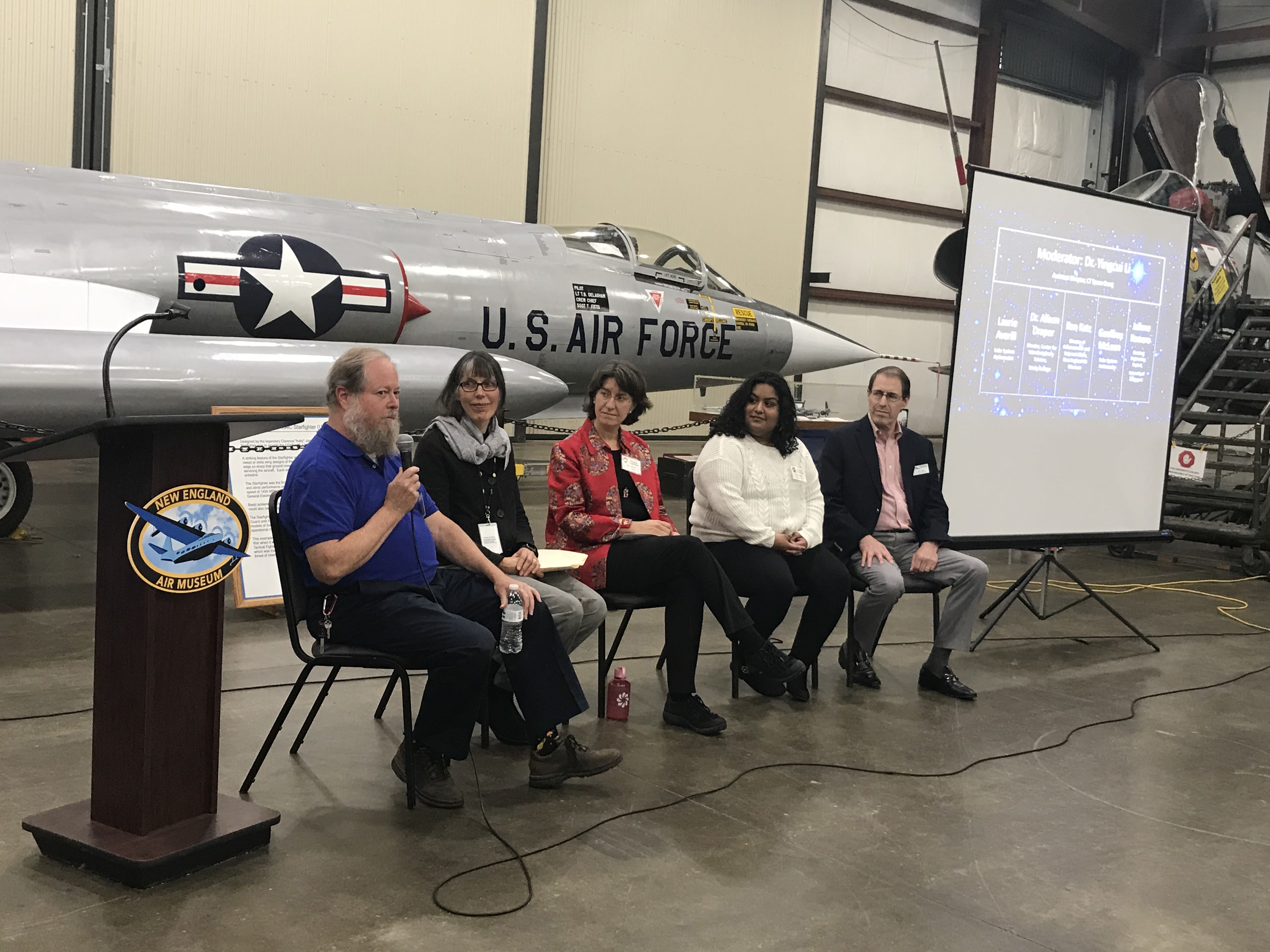 On Friday, November 1st, the NASA Connecticut Space Grant Consortium (CTSGC) hosted its annual Grants Expo at the New England Air Museum in Windsor Locks, CT. Over 75 individuals attended the event from 15 academic affiliate members. Attendees included community college students, 4-year institution students, graduate students, community college faculty, and 4-year institution faculty.
The event featured a panel discussion about STEM Outreach. The panel featured: Laurie Averill, NASA Solar System Ambassador, member of the Night Sky Network, and Astronomical Society of New Haven; Alison J. Draper, Director of the Center for Interdisciplinary Science at Trinity College; Geoffrey McLean, NASA Solar System Ambassador, Lead Night Sky Ranger with The Last Green Valley; Jailene Romero, sophomore at the University of Bridgeport, majoring in Electrical Engineering, interning with STEM on Wheels; and Ron Katz, Director of Advancement and External Affairs at the New England Air Museum. 
The event also featured Dr. Mary "Cater" Arico, the NASA CT Space Grant Director, who announced awardees of our various funding programs from the last year, including our most recent September 2019 Call for Proposal Recipients.
In addition to the panel, approximately 25 posters were presented by past grant recipients, which included undergraduate students, graduate students, and faculty from our affiliate members. Poster presenters had the opportunity to share the findings of their work funded by NASA CTSGC with attendees.
NASA CTSGC would like to give a special thank you to the New England Air Museum for hosting our annual event.
To see other highlights of the event please check us out on Twitter (@CTSpaceGrant).