Helicopter / UAS / AREW Workshop
The Helicopter / Unmanned Aerial Systems / Aircraft Readiness Engineering Workshop is a yearly collaboration between the Space Grant offices of Connecticut and North Carolina.  The workshop alternates every year between two locations – Craven Community College in Havelock, NC, and Central Connecticut State University in New Britain, CT.
This year's 2016 workshop was held June 12-17 in North Carolina.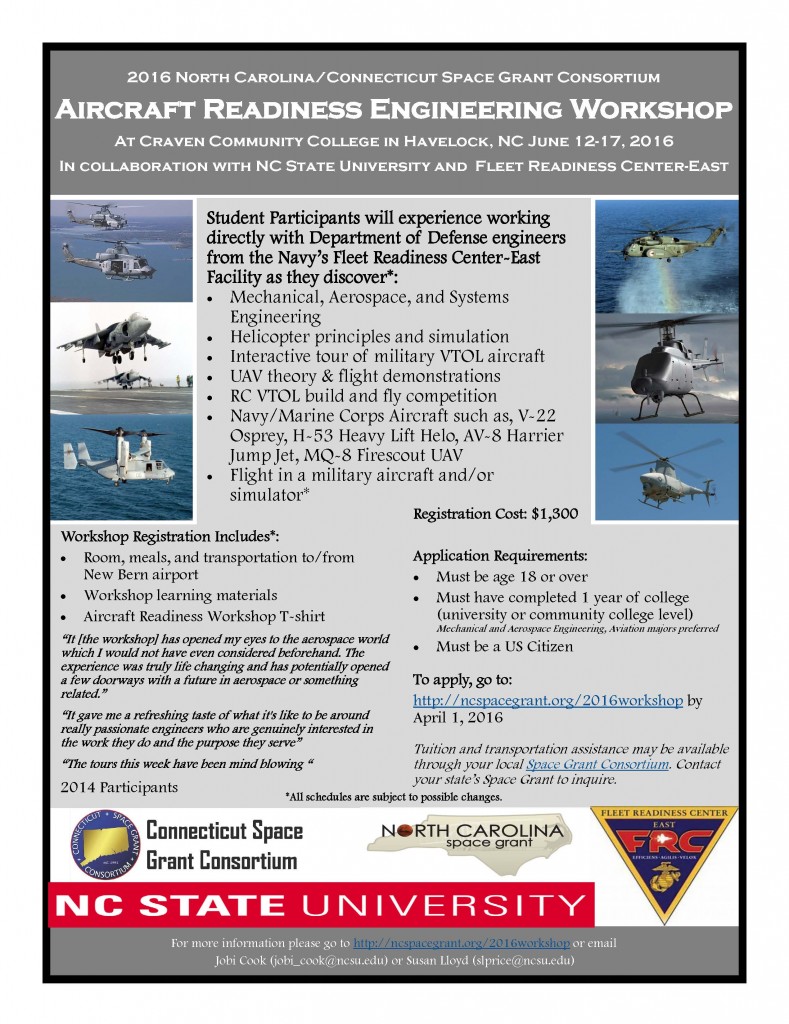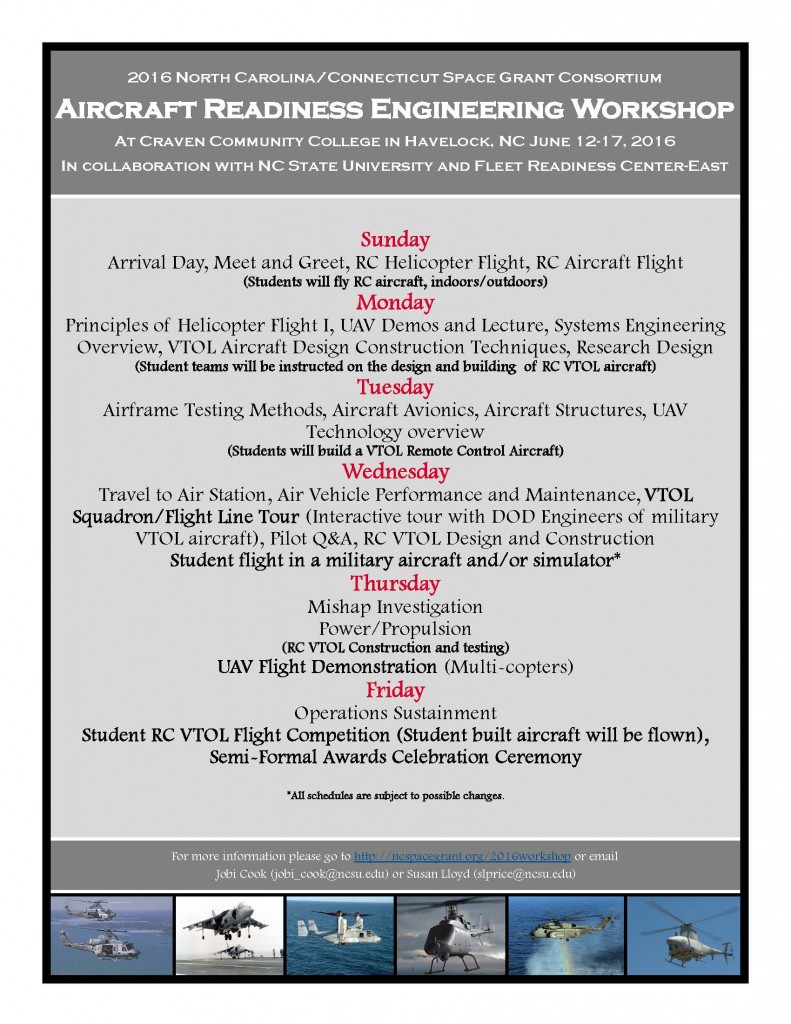 For information on Workshops held in previous years, click here.