Eclipse Ballooning Project
The Connecticut Space Grant Consortium is participating in a nation-wide Eclipse Ballooning Project, spearheaded by the Space Grant Consortiums in Montana and Colorado.  In Connecticut, the ballooning efforts are led by the University of Bridgeport.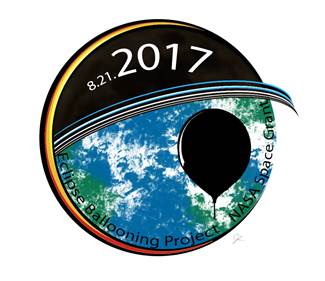 The 2017 total solar eclipse is an exciting opportunity to engage groups such as the Nationwide Eclipse Ballooning Project in an incredibly meaningful way.  However, as resources are limited, many of the student teams are struggling to find resources to cover their travel to the eclipse site, testing supplies, and other needs.  If you would like to show your support by donating to the Nationwide Eclipse Ballooning Project Effort, you may do so via the National Space Grant Foundation's Eclipse Ballooning donation page.
This page will be updated with more information as the date of the total eclipse (8/21/2017) approaches.  The project's homepage can be found here.  NASA's Eclipse Website and its resources can be found here.