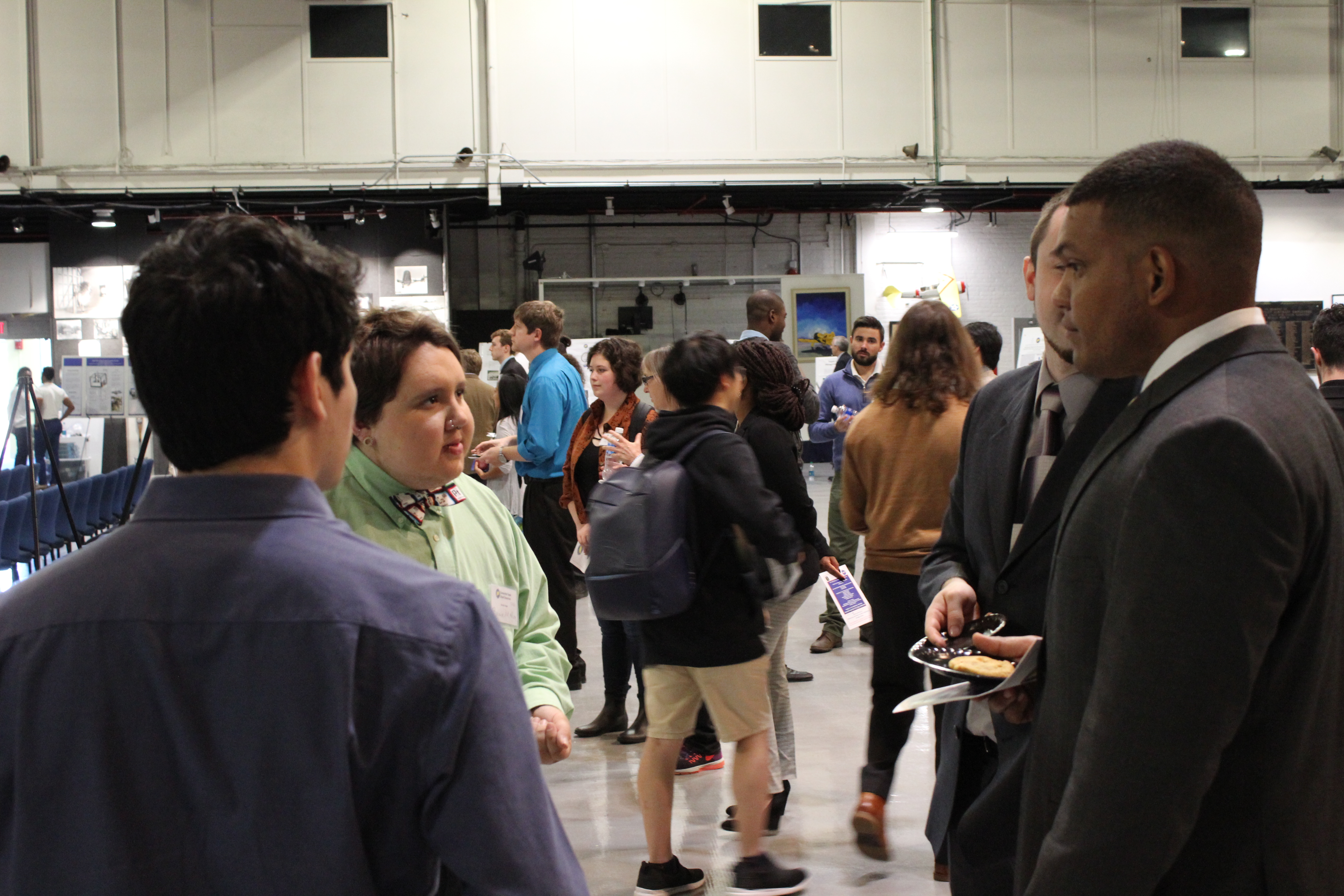 On Friday, October 13th the NASA Connecticut Space Grant Consortium (CTSGC) hosted its annual Grants Expo in the Pratt & Whitney Museum Hangar in East Hartford, CT. Over 100 individuals attended the event from 18 academic affiliate members. Attendees included community college students, 4-year institution students, graduate students, community college faculty, and 4-year institution faculty.
The event featured a panel discussion about NASA CTSGC's Eclipse Ballooning Project. The panel featured: Dr. Hisham Alnajjar, Professor, University of Hartford and Director, NASA CTSGC; Dr. Jani Pallis, Associate Professor, University of Bridgeport; and Shiva Sundaram, Graduate Student, University of Bridgeport. Each panelist shared their experiences working on this national project.
The event also featured Dr. Mary "Cater" Arico who announced awardees of our various funding programs from the last year, including our most recent September 2017 Call for Proposal Recipients.
In addition to the panel, approximately 50 posters were presented by past grant recipients, which included undergraduate students, graduate students, and faculty from our affiliate members. Poster presenters had the opportunity to share the findings of their work funded by NASA CTSGC with attendees.
NASA CTSGC would like to give a special thank you to Pratt Whitney for hosting our annual event.
To view pictures of the event please visit: https://flic.kr/s/aHsm7e8MHC
To see other highlights of the event please check us out on Twitter (@CTSpaceGrant).