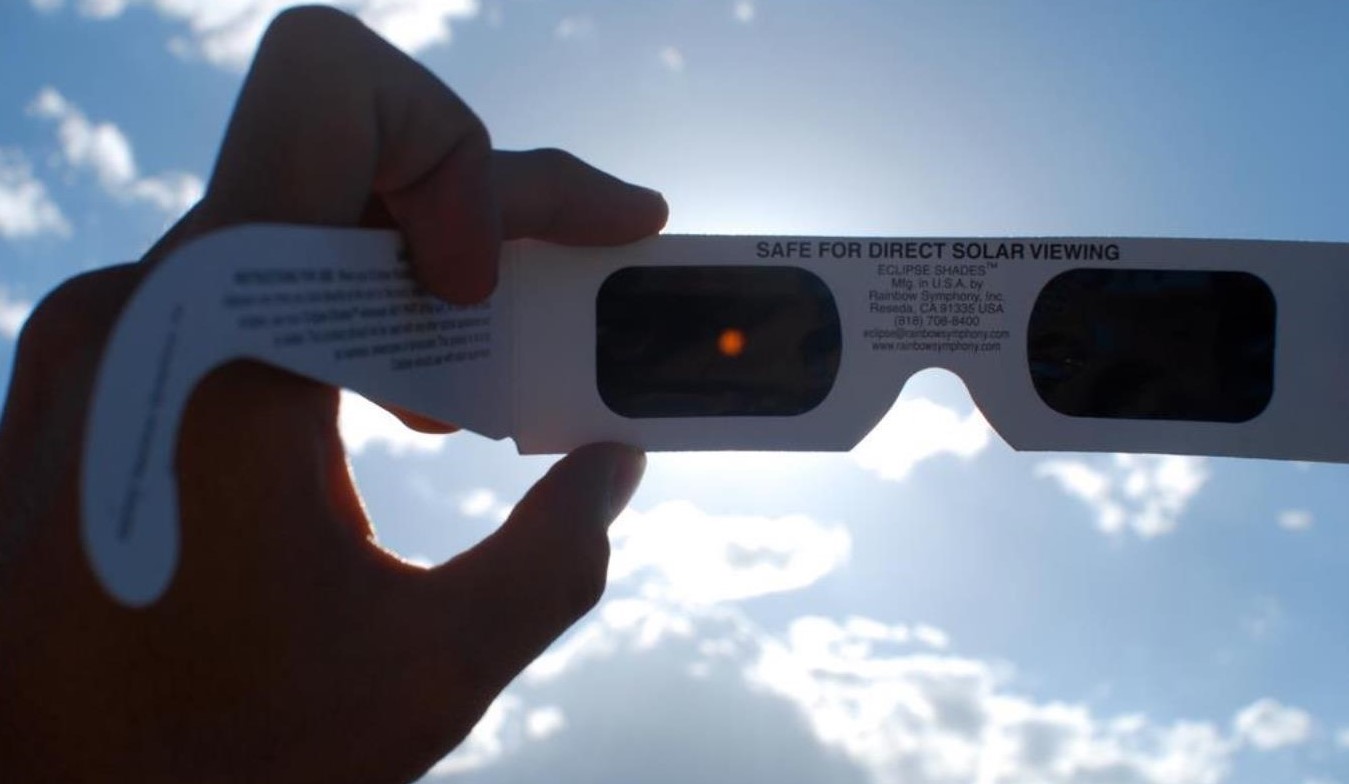 With less than a week for the solar eclipse, NASA CTSGC would like to encourage everyone to get out there for the experience.  That being said, please remember, that when viewing the upcoming solar eclipse, doing so in a safe manner is of utmost importance.  What this means is that appropriate solar viewing glasses/shades should always be worn when looking at the sun during the eclipse and at any other time.  Please note that sunglasses are not an adequate substitute.  The intense light from the sun will cause damage to the eyes even if there is no pain felt.  Additionally the effect can be delayed leading individuals to wrongly assume that it is alright to continue looking.
NASA recommends eclipse viewing glasses and handheld solar viewers meet the following criteria:
Have certification information with a designated ISO 12312-2 international standard
Have the manufacturer's name and address printed somewhere on the product
Not be used if they are older than three years, or have scratched or wrinkled lenses
Not use homemade filters
Ordinary sunglasses — even very dark ones — should not be used as a replacement for eclipse viewing glasses or handheld solar viewers
Over a dozen libraries in Connecticut are providing free eclipse viewing glasses.
And, of course, do not miss the live streaming of the solar eclipse, which will include University of Hartford and University of Bridgeport teams.